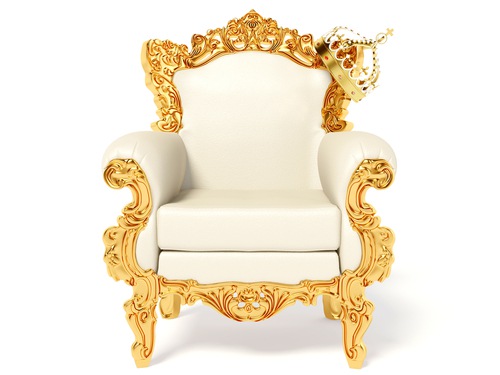 The old adage in social media marketing and search marketing over the years has been "Content Is King". Mainly that's been to write SEO'd out content for the search engines, not necessarily for the readers. It's really been a mantra to game the system and optimize your content and site for Google.
The thing is…that used to work for search engine ranking. But the industry has changed with Google's algorithm updates like Panda.
I don't believe "content is king"…never have, never will in the way it used to be.
I've maintained over the years that it's far better to write for your audience than for the search engines. Your community is KING!
For the long term it matters more to be writing content for the community you are building and want to engage with than it is to write copy that is strictly for the benefit of search engine ranking.
As I wrote in my post this morning on Search Engine Journal – A King's Race To Be Unique:
The community is your king!

You must appeal to them, make them love you/adore you/dare I say … promote you. They are your readers, followers, and fellow bloggers. You are a humble servant to them. You are obligated to do everything within your power to appease them. In return you are rewarded loved lusted after shared or liked on FB.

To maintain your minions peasants voters kings' (audience's) interest, you must be eye-catching, fun, and creative … unique even? (*cough* Content is King! *cough)

Think of your website as a court jester, we all know what happens to jesters who did not appease their king. Your client's site (or your own site), just like the jester, will be cut off and forgotten.
With the direction of search engines like Google that are looking for social signals from their own social channel, Google+, to Reddit, Stumbleupon, Twitter, Facebook likes and the such, it's far better to be focusing your energy on your community than it is for Google.
Being able to write unique content for the people that you intend to build a social tribe around is the essence of social media marketing and social networking. If you don't have a unique perspective that the community is willing to share, you should review your research on who your target audience is and/or what you've written.
Related articles